Calor Hoods for Gas Tanks
Location
Slough UK
Project Type
Custom Moulding
Tricel solution
Custom Moulded Hood cap to prevent Calor Gas tanks against tampering or accidential damage using SMC which offers an extremely strong, durable and lightweight compound with excellent heat-resistant, ultraviolet (UV) and general weathering protection.
Request a quote for your project today!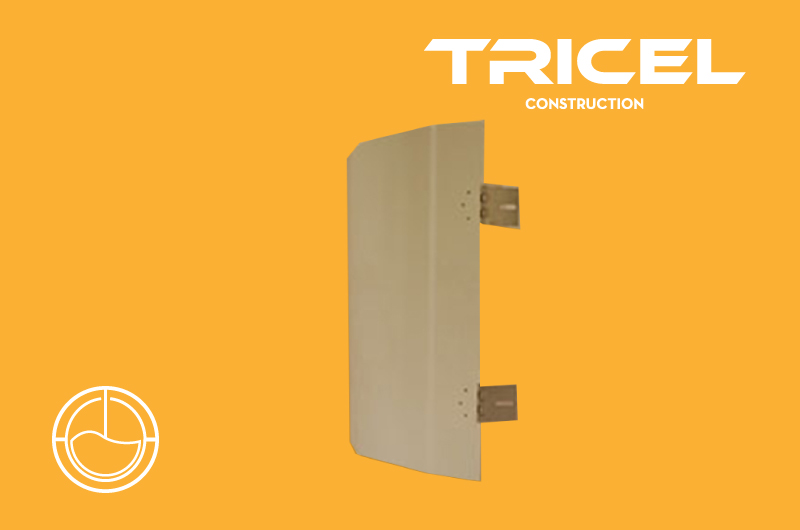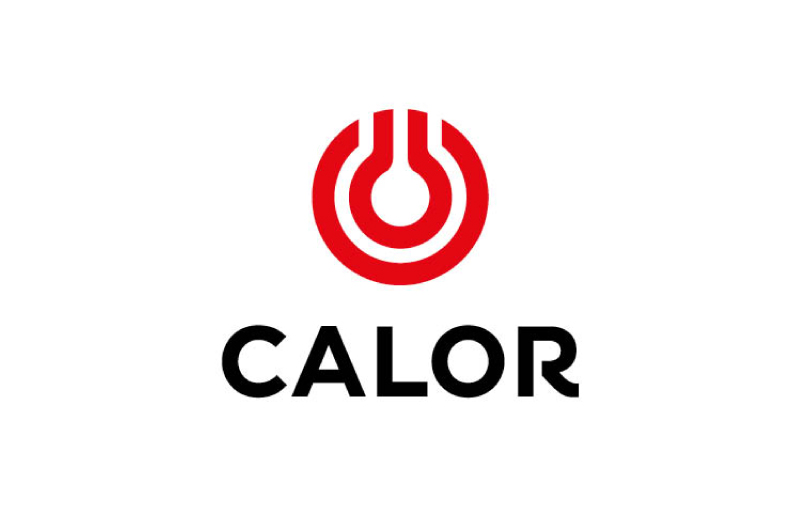 Leading Supplier of Liquified Petroleum Gas (LPG) in both UK and Ireland
Calor is a leading supplier and distributor liquefied petroleum gas (LPG) throughout both Ireland and the UK. The company began in 1935 and sold cylinders of butane to many rural homes.
The company expanded and grew both nationally and internationally as many industries the potential and opportunities offered by gas. In 1996, Calor was acquired by the multinational SHV Energy who today serves over 30 million customers over three continents
Protection of the Pressure Release Valve
The hood design was produced using compression moulding and was required to protect one of the most important safety features on a gas storage tank, which is the pressure release valve(s). These are used to safely discharge any excess pressures which may be caused in the event of a fire, abnormally hot weather or in case of accidental overfilling of the unit, etc.
Limit Public Access to the Valve
For safety reasons, this protective hood must be in place at all times to limit public access to these valves. It was essential for the end product to be highly durable, strong, heat and weather resistant. To ensure this level of safety, it was required to produce all hoods in a manner that could accommodate a specialised locking system which is supplied by Calor.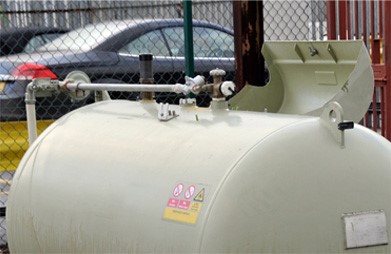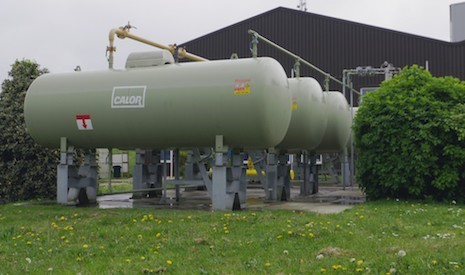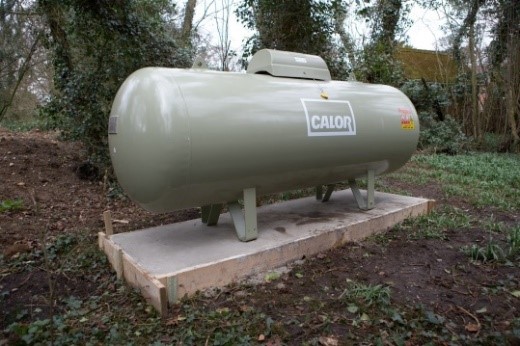 Locking System on Calor Tank Hood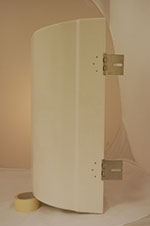 Tamper and Weatherproof SMC Gas Tank Hood
To protect these valves against tampering or any accidental damage, Tricel produced a custom moulded hood cap using compression moulding. These hoods are produced using sheet moulding compound (SMC) material. This is an extremely strong, durable and lightweight compound which offers excellent heat-resistant, ultraviolet (UV) and general weathering protection.
To align with fire safety precautions, SMC has low smoke and toxicity properties as well as a high chemical resistance quality. Furthermore, the material can also be colour pigmented prior to compression moulding, meaning units can be produced to any required colouring in order to match any branding requirements.
In regard to post-production painting, the compound has a low profile and low shrink characteristics which results in perfect surface appearance and ideal for painting. In this instance, Calor had requested the required hoods to be moulded and delivered in the Calor corporate green.
Call our technical sales team today!
To conclude, Calor is extremely happy with both the high standard of professional service received as well as the final end product. Both companies have maintained a strong working relationship which has lasted over 30-years, and we now produce innovative and specialised compression moulding products for the company on a yearly basis. Today, Tricel supplies several Calor locations throughout the UK, and with great success.
Tricel is an expert within the custom moulding industry, with over 60-years of successful operations our services offer a much sought after problem-solving expertise.
If you are interested in our services, please contact our technical sales team who are standing by to answer any of your queries.
Get in touch to discuss your project.
Get a bespoke quote today
SMC
A strong, durable and lightweight material
Expertise
A professional team with extensive experience
Cost-effective
Economical solutions for numerous products
Tricel (Gloucester) Limited.
Fox House, Stonedale Road, Stonehouse, Gloucester, GL10 3SA, United Kingdom.
Tel: +44 (0)1453 791 616