Tricel specialises in the compression moulding of Sheet Moulding Compound (SMC).
Due to extensive experience and industry knowledge, the Tricel team has the capabilities to design and develop products from initial concept all the way to final mass production.

SMC Compression Moulding UK
Our industry-leading team of designers and engineers work together with clients to develop products and solutions for a wide range of sectors. Such sectors include IT, construction, road safety, water storage, public transport and even specialist products such as radar housings for the marine industry.
Our SMC services are perfect for testing and developing new products as well as updating or improving current offerings, or even for replacing traditional metallic based products.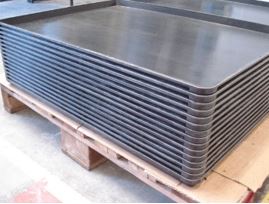 Static dissipative trays & totes for Dell
What is compression moulding?
Compression moulding is one of the oldest techniques for processing polymers. As the name indicates, it is a process of moulding a product using a powered press to perform the compression.
These mould presses can be powered electrically or hydraulically with controlled compression loads. Higher concentration of reinforcing fibres and longer fibres can also be included with compression moulding material.
The products produced from this process have remarkable mechanical properties and high strength to weight ratio.
Processing begins by placing the SMC material in an open heated mould. The mould is then closed, and pressure is applied to force the SMC into contact with all mould surface areas while maintaining heat and pressure evenly until the material gets cured.
The process is ideal for the mass production of high quality and durable products, as well as highly specialised or industry-specific products. Tricel is regularly utilised by multiple industries worldwide to deliver an array of custom solutions.
The advantages of using SMC are numerous. Some of these benefits are listed below:
SMC is ideal for modular systems. Indeed, it can be moulded into a wide range of shapes and sizes to suit all customer requirements.
It gives you flexibility in your design and is ideally suited for bespoke products.
It is cost-effective, tooling is very economical (compared to conventional metal fabrication process).
With SMC compression moulding it is also possible to run a low volume of production in order to create prototypes.
Metal inserts can also be included.
The benefits of using SMC
Tricel employs compression moulding to mass produce various product elements for multiple leading brand companies. This process allows for the production of extremely strong and complex pieces: they can resist impact and bear heavy loads. They are nonetheless lightweight.
SMC is also a durable material as it is heat, chemical and weather resistant. It will not rust, no matter the weather conditions, nor deteriorate. If you want your product to be UV resistant, you can add this feature as an option.
Thanks to its components, SMC is highly recognised for its non-conductive and fire retardant properties.
The formulation of SMC also allows for colour pigmentation, meaning all end products can be colour specified to match any project requirement. The compound also has low smoke and low toxicity qualities.
On request, we can also provide static dissipative SMC (electrostatic dissipation) material for products. The application of electrostatic dissipation is not recommended for use with all electronic component types, as it may erase magnetic data.
Examples of SMC products made by Tricel
Tricel is producing specialised SMC products for many years and has a portfolio of samples from which to choose. Our customers within this segment include a range of global brands and household names. Static dissipative trays & totes for Dell
Joint project between Tricel and Dell to manufacture Electro Static Dissipation (ESD) trays and totes for Dell's factories.
Our expertise in SMC compression moulding – UK
Working alongside Tricel to develop your project, you will benefit from more than just our expert team of designers and engineers. Many years of operation within the plastics and composites industry provides us with exceptional insight regarding specialised products and best in class manufacturing processes.
We will provide you with full CAD drawings, prototypes and samples to support you through the product development stage. As such, our clients rest assured that each product reaches whatever functional or exacting specifications that they choose. Moreover, continuous input throughout each stage of development ensures complete satisfaction with the delivered result.
SMC product developments generally follow the steps listed below:
Initial inquiry/design consultation: The beginning of any project starts with a consultation with one of our technical experts to outlay all requirements and establish the most appropriate process for manufacturing.
Product development and design: Once you are happy with the outline of your project, we start working on the concept and industrial design of your product as well as on its specifications/functions/form. We then also schedule its manufacturing and testing.
3D modelling: Through the use of 3D modelling we compile a representation/simulation of the final product and thus see how it can be improved.
CAD drawing: We make use of CAD drawing to get a precise rendering of the product with all calculations.
Mould fabrication: Once the drawings are all complete, we start producing the SMC pieces necessary for the final product.
Prototype and testing: In order to validate the final product, we build prototypes and put tests in place.
Modification: We can make modifications after testing and your review of the prototypes if required.
Pre-production planning: When the prototype is deemed complete, we begin to plan for any needs related to the main production of your item.
Full production: Once the pre-production planning is complete, we then begin the production of your item scaled to your requirements.
Quality control: We make sure to maintain standards in all manufactured products by testing a sample of the output against the specification.
Product delivery: After checking the quality of your products we deliver them to you on time. After-sales service is available to deal with any following queries.
If you have any questions or would like more information about our SMC compression moulding UK capabilities, and how we can get involved with your project, contact our technical sales team now.
Get in touch to discuss your project.
Contact us and request a bespoke quotation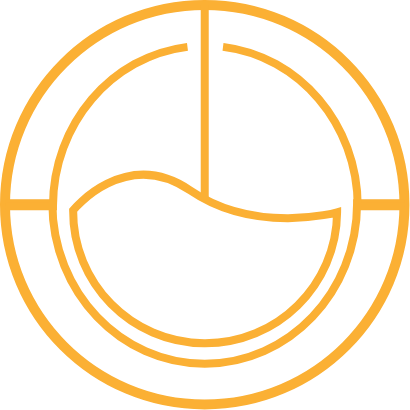 SMC
A strong, durable and lightweight material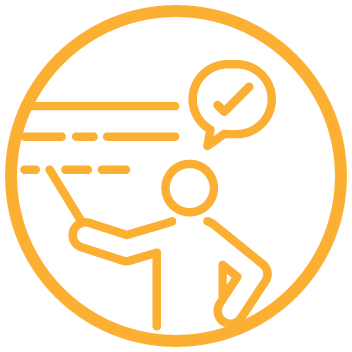 Expertise
A professional team with extensive experience
Cost-effective
Economical solutions for numerous products
Tricel (Gloucester) Limited.
Fox House, Stonedale Road, Stonehouse, Gloucester, GL10 3SA, United Kingdom.
Tel: +44 (0)1453 791 616