RoadQuake Portable Rumble Strips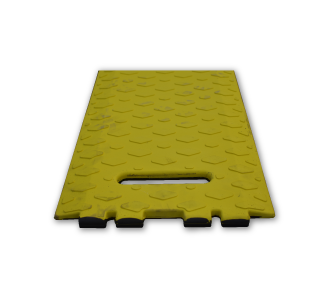 Transport Scotland Roadquake F2 Trial
​We, at Tricel (Gloucester) Ltd, were asked to demonstrate our product known as RoadQuake, on the A9 carriageway dueling Perth to Inverness project. 
The reason for the trial was Police Scotland had expressed concerns after a number of high-speed traffic incidents approaching these road works. Because of the number of rear-end shunts at the beginning of this scheme on the approach to the traffic lights and it was deemed necessary to take action to reduce the risk of an accident.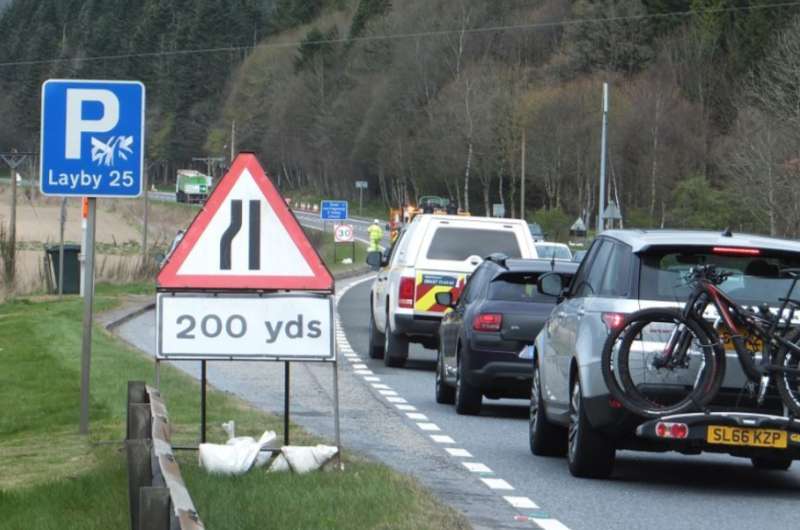 RoadQuake Portable Rumble Strips
Tricel, carried out a trial on the A9 near Pitlochry at a set of two-way lights, the A9 at this location was quite open and road users had good visibility of the road head which encouraged speeding. 
With the support of Douglas Allport from Roadcraft, Mark Whiteman (from Tricel) set up the Roadquake adjacent to the work zone, this greatly reduced the average speed through the roadworks. This arrangement was run for the first full day of the trial. 
On the second day, the Roadquake portable rumble strips were repositioned in advance of the traffic light heads. This again proved to be very successful in controlling the average speed of the traffic through the road works. This set up would end up being Transport Scotland approved method of deployment of Roadquake.
Speed reduction and protection of workers, motorists, cyclists and pedestrians
Roadquake has proven to be very successful over the years it has been used on the Transport Scotland trunk road network, being managed by BEAR Scotland and fully supported by Police Scotland.      
This revolutionary product is being supported by Streetworks UK with the massive safety benefits it offers not just for the workers involved in these hazardous situations but also for the motorists, cyclists, and pedestrians traveling through these zones.
The RoadQuake portable rumble strip is a very simple and effective method. RoadQuake does not need any fixing of any sort and is deployed in minutes by two operatives with instant results.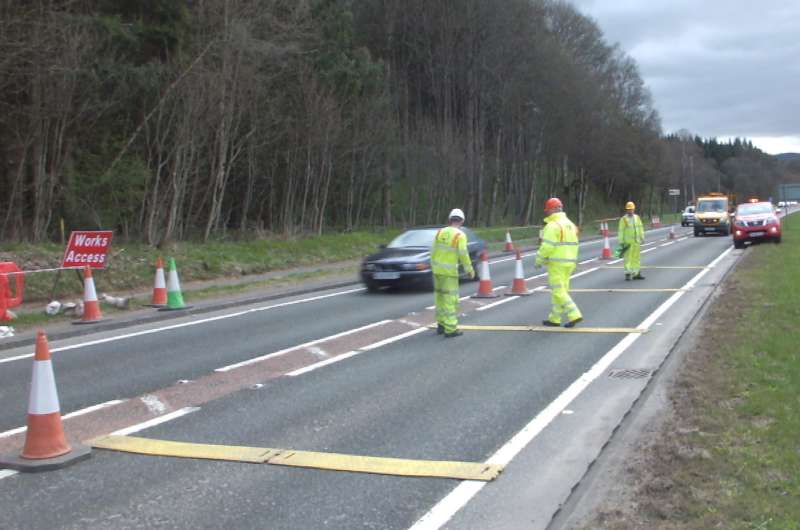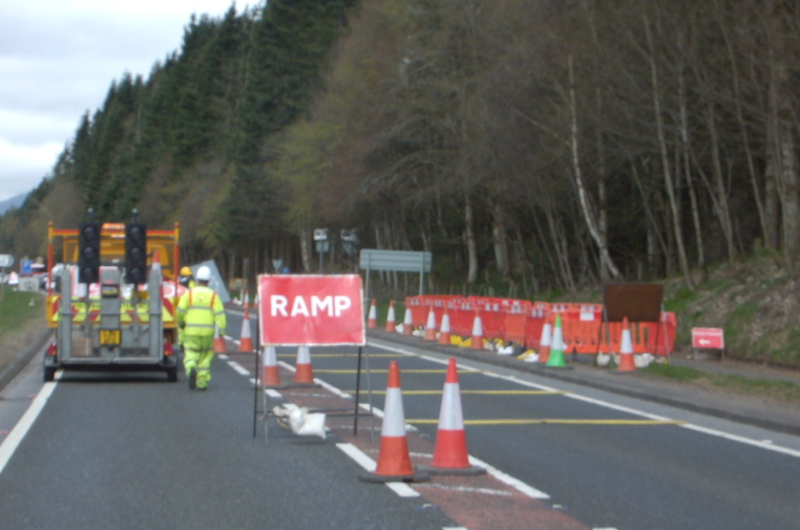 RoadQuake is the ideal portable temporary rumble strip that alerts drivers to reduce driving speeds within highway and road construction zones.
It's suitable for all vehicles types and alerts drivers to:
Lane closures

Temporary traffic lights

New road layouts

Temporary lane closures

New pedestrian crossings

Road narrowings
Roadquake has undergone extensive tests and trials by: 
TFL

Highways England

NRA

Durham Constabulary

Scottish Police Authority
It has recently gained approval from several Scottish Councils and is now being used there successfully. 
Roadquake has also recently successfully completed further trials with Aberdeenshire County Council. The data recorded clearly shows a more than 21% reduction in speed of traffic through the road works. 
To find out more about RoadQuake including specifications, images, and video of it in use, please check our dedicated product page. 
Get in touch to discuss your project.
Get a bespoke quote today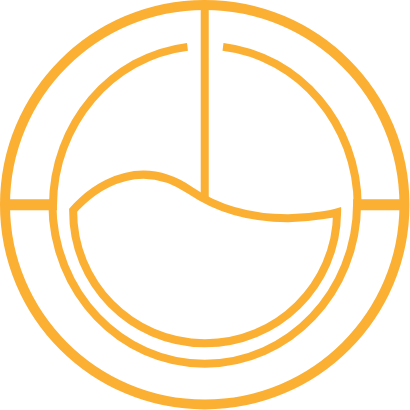 SMC
A strong, durable and lightweight material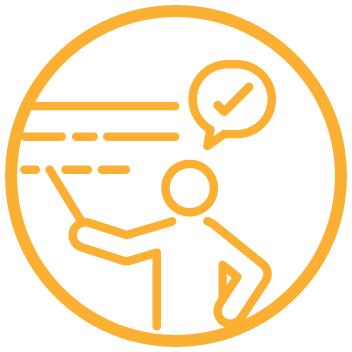 Expertise
A professional team with extensive experience

Cost-effective
Economical solutions for numerous products
Tricel (Gloucester) Limited.
Fox House, Stonedale Road, Stonehouse, Gloucester, GL10 3SA, United Kingdom
Tel: +44 (0)1453 791 616