Ideal for a variety of needs, including wheelchair access, logistics, roadworks and utility construction access.
Our products are fully compliant with all UK and European Legislation.
Made of SMC, they are durable, lightweight and can be easily transported and stored.
Our Kerb Master has a 500kg SWL, the highest SWL for any SMC Ramp in the Utility Industry.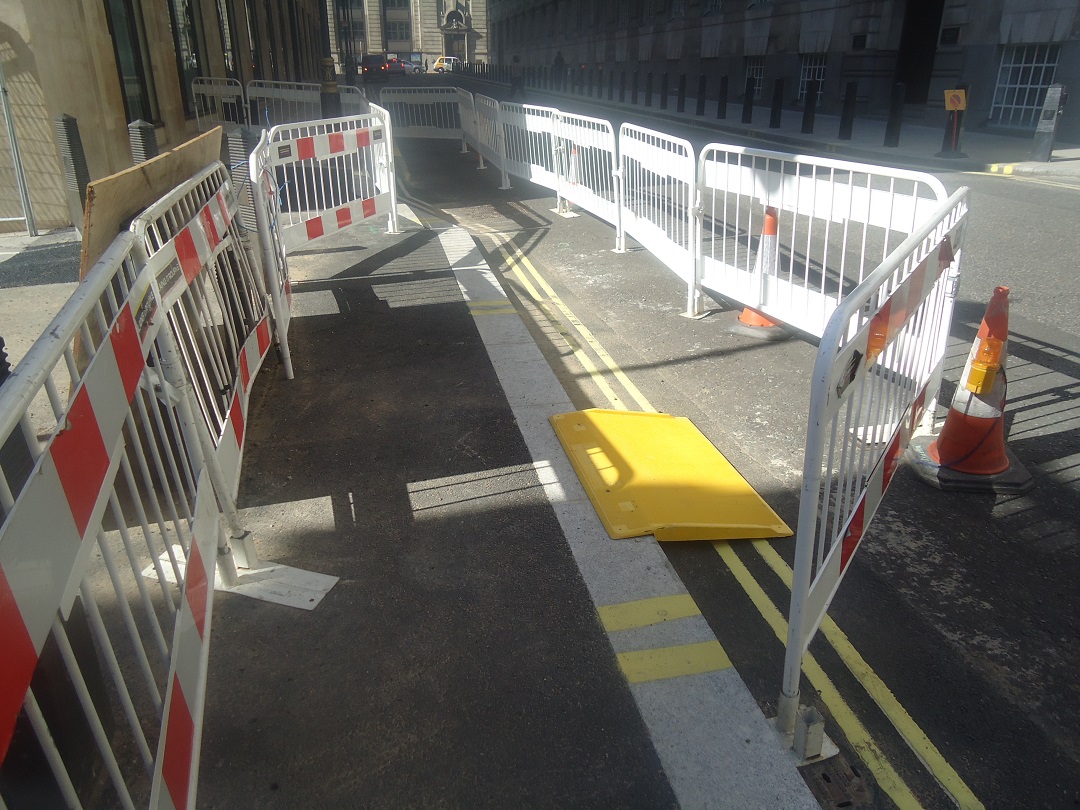 Kerb Master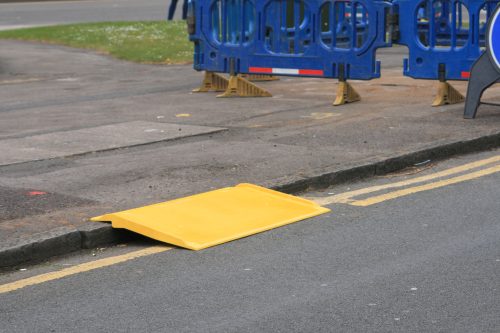 Product description: 
Fully compliant with all UK and European Legislation
1,285mm x 690mm. Weight: 7.6kg
High strength, low weight and extremely durable
Safe Working Load (SWL) capacity of 500kg, the highest rated of the 1,250mm wide kerb ramp range on the market
Very compact and interlocking for safe and easy storage
Bespoke corporate identity branding available
Safety and Advantages:
Highest rated anti-slip UKAS test 755
Raised shoulders for extra safety
Inbuilt kerb locator for extra stability
High visibility yellow
Suitable for various kerb heights
Fastening points on four corners
Ideal for:
Building contractors
Utility companies
Commercial properties
County Councils
Private use
Watch the video of Tricel Kerb ramps is use.
Our Kerb Ramps are suitable for varying Kerb heights, ideal for wheelchair access, roadworks, etc.
Fully compliant with UK & EU Legislation.
Call us today to discuss your requirements
Download brochure & spec sheets for more information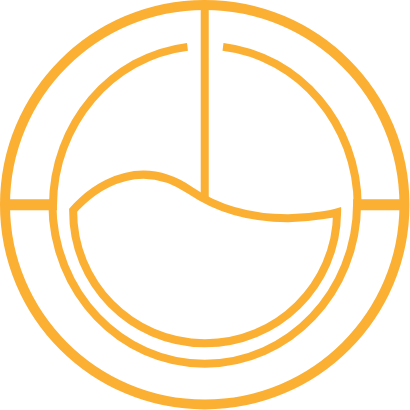 SMC
A strong, durable and lightweight material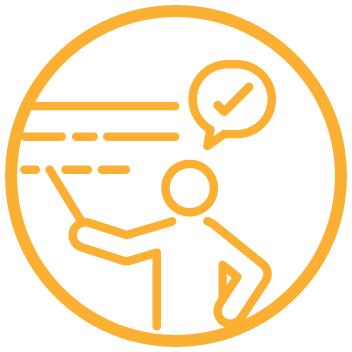 Expertise
A professional team with extensive experience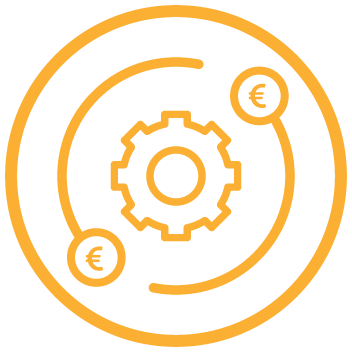 Cost-effective
Economical solutions for numerous products
Tricel (Gloucester) Limited.
Fox House, Stonedale Road, Stonehouse, Gloucester, GL10 3SA, United Kingdom
Tel: +44 (0)1453 791 616