Discover Tricel's range of Road Safety products including Rumble strips, Line pins, Kerb ramps and more. 
Reflective Road Safety Products
​In Great Britain, each year, people still die on the roads, so it's essential to keep developing highly reflective road safety products to protect road users. You can view the 2018 Reported road casualties in Great Britain publication from the Department of Transport to learn more.
That's why at Tricel, we supply several types of reflective road safety product ranges.
ROAD PLATES
They are designed to provide a safe means of maintaining traffic flow, during excavation work on roads, where reinstatement of the excavation would be inappropriate at that time. The products are designed to allow the passage of most vehicles.
KERB RAMPS
They are unique lightweight and highly portable ramps. They are unrivaled in safety and user ability. Their high non-slip surface remains highly effective even in adverse weather conditions. They has a high durability.
RUMBLE STRIPS
These speed bumps are the most advanced temporary traffic calming system currently available. They improve the safety of both your workforce and members of the public by providing a visual and audible speed warning stimulus.
LINE PINS
Fence and line pins are used widely for many purposes: marking out construction sites, road lining and allowing to control crowd in events, by restricting access. They are useful safety signs that have the same purpose as traffic cones.
TRENCH COVERS
They are highly adaptable and safe covers, designed for covering apertures, bores or trenches during maintenance, construction and repair projects. They allow safe access and passage for pedestrians and light vehicles.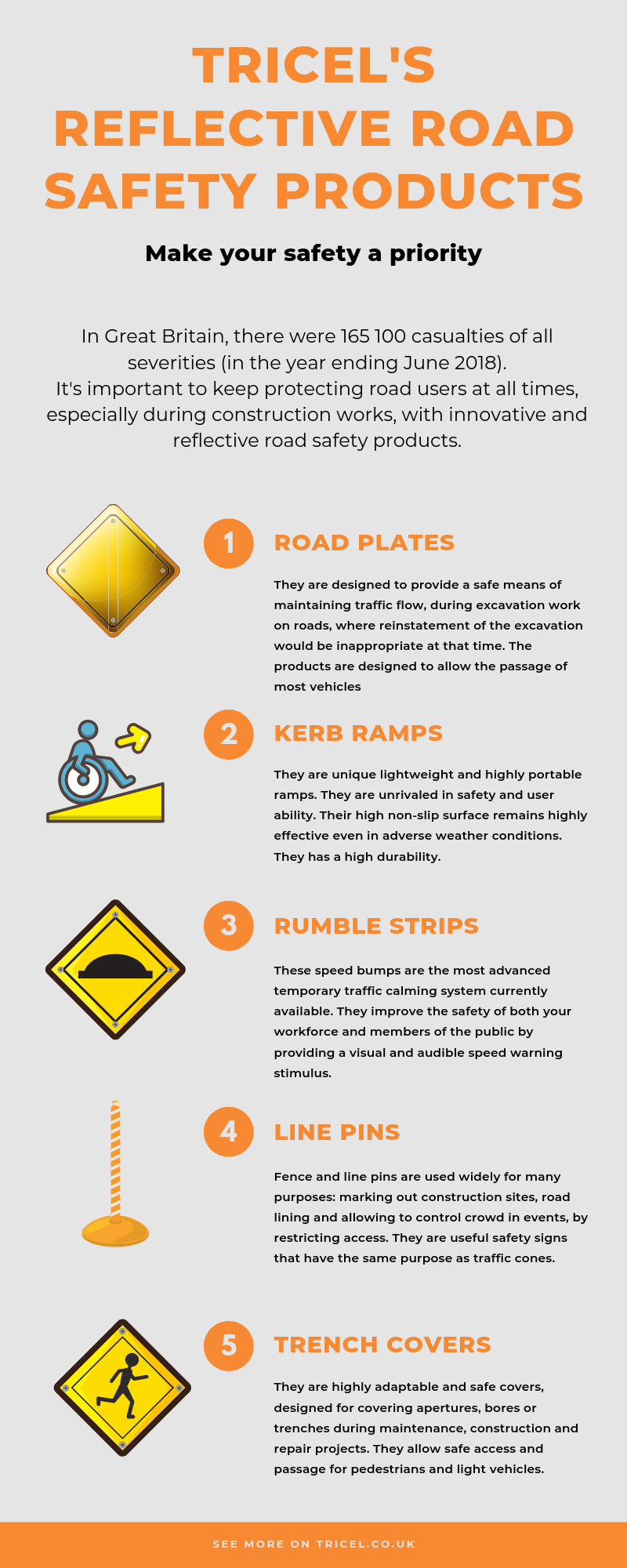 Tricel road safety products showing the trench covers, kerb ramps, roadquake traffic calming, speed control ramps in use.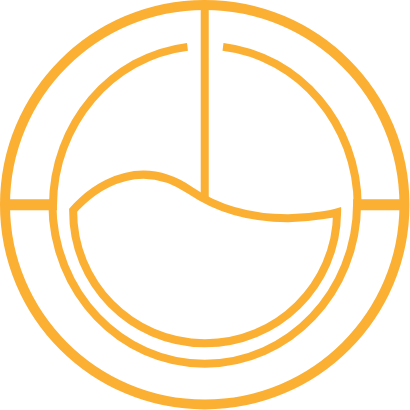 SMC
A strong, durable and lightweight material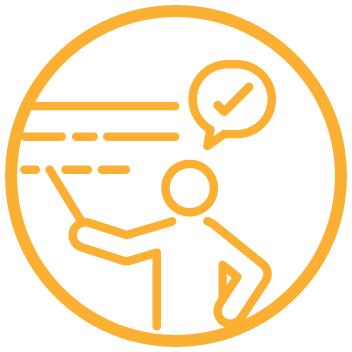 Expertise
A professional team with extensive experience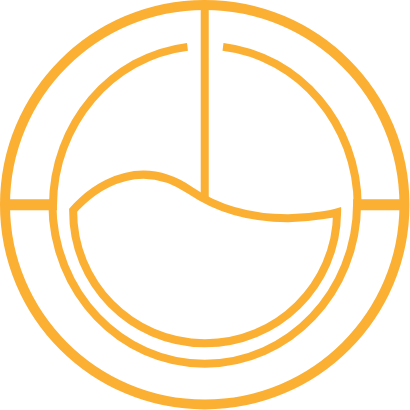 Cost-effective
Economical solutions for numerous products
Tricel (Gloucester) Limited.
Fox House, Stonedale Road, Stonehouse, Gloucester, GL10 3SA, United Kingdom
Tel: +44 (0)1453 791 616